SAIK RCP
(Registration of Working Time)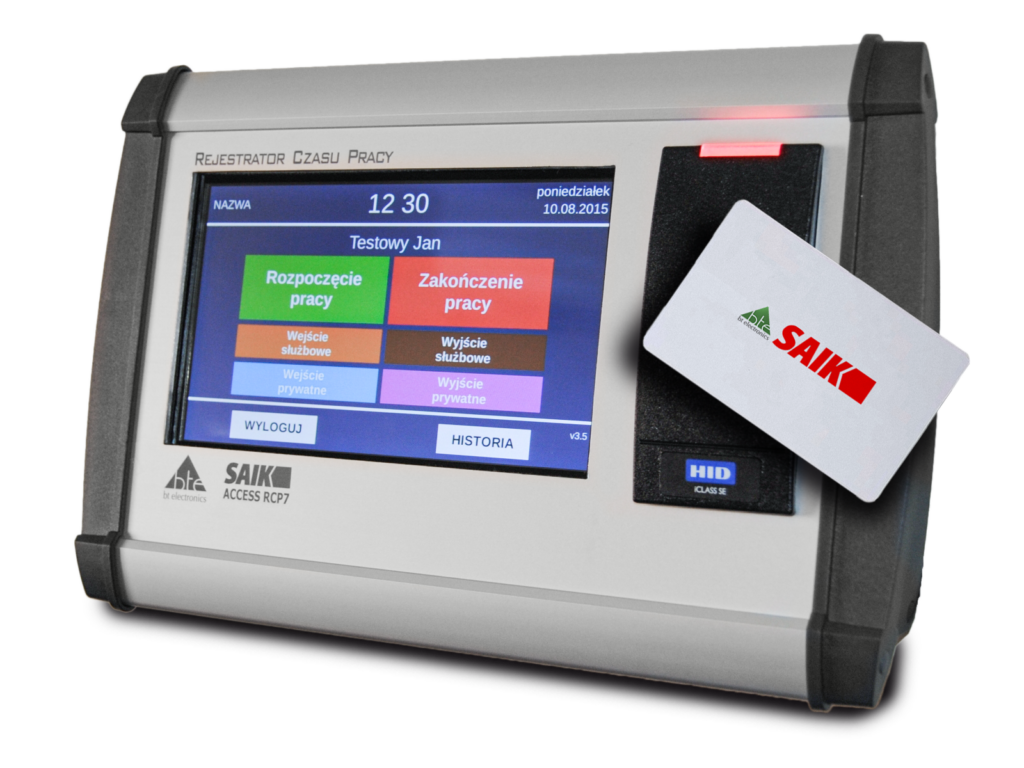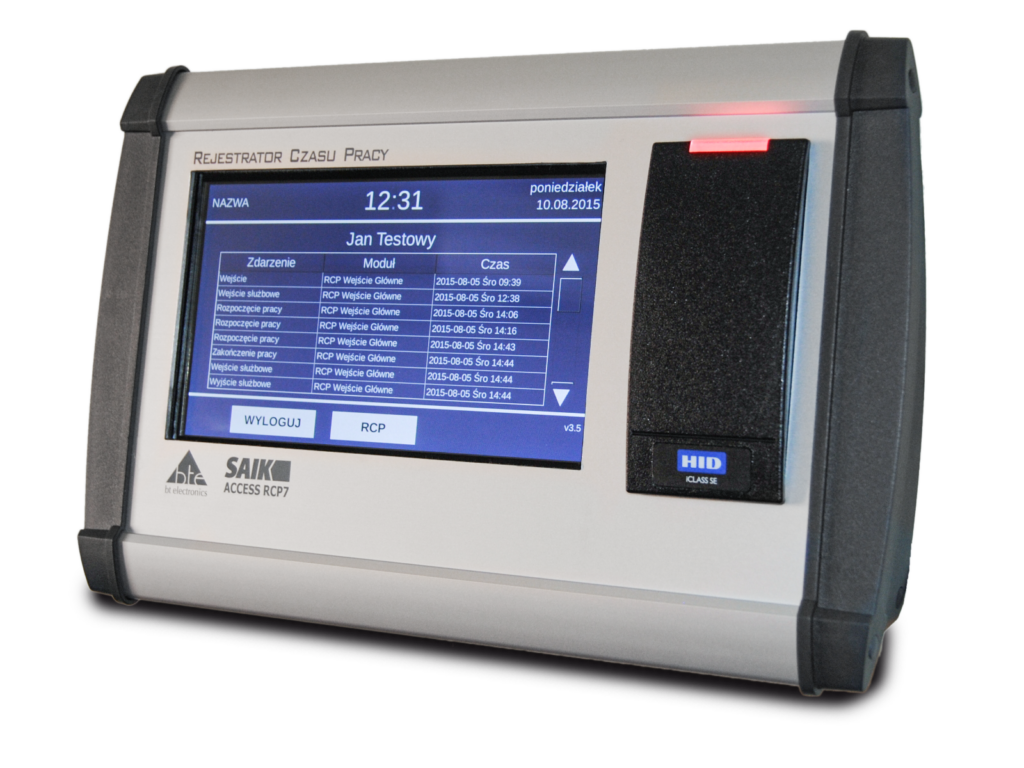 EXPANSION WITH RCP MODULE (Registration of Working Time)
Since for each of our clients time is an important element not only in key management, but also in the effective functioning of the entire organization, we have equipped each SAIK depository with a modern system of electronic work time registration. The SAIK software has a built-in T&A module, which is a fully functional software that enables registration and settlement of working time in accordance with the currently applicable regulations, creating reports, etc. The T&A system can be used by all employees of a company or institution, including those who do not collect keys.
If the T&A function has been activated in the system, then, by default, after identifying the employee, the Time and Attendance menu appears on the LCD screen. The employee selects one of the items by touch, e.g. "business entrance". The fact of starting work is registered. If he also wants to collect a key, he has to apply the contactless card to the reader again, select the "cabinet service" button on the display, and then select the required key from the list of keys and remove it from the depository.
Similar activities can be performed when leaving work or returning the key.
BASIC ADVANTAGES OF USING THE WORK TIME REGISTRATION MODULE IN SAIK DEPOSITORS:
Increasing safety, work discipline and improving the effectiveness of personnel management
Automatic and minute-accurate settlement of various workflow systems, such as shift work, overtime work, weekend work, etc.
Transparency in terms of absence from work, the ability to check the balance of working time
Automatic registration of entries to work, exits from work, business and private exits.
Simplified payroll procedures
Facilitate scheduling, including overtime compensation, leave arrangements, etc.
Constant control thanks to the report system, e.g. report of late employees, report of absent employees, etc.


AUTOMATIC WORKING TIME REGISTRATION SYSTEM SIGNIFICANTLY IMPROVES THE FUNCTIONING OF
A COMPANY OR INSTITUTION.