SAIK BOXinBOX
Cabinet for important keys
If you are looking for a solution of the highest quality, SAIK BOX IN BOX is an excellent device that ensures special safety standards.
Items that require special protection, including keys, are placed in sealed containers, which are inserted into individually locked and supervised lockers. The containers are made of steel. They can be opened in a separate room so that outsiders cannot see their contents.
Cabinet intended for keys with non-standard dimensions.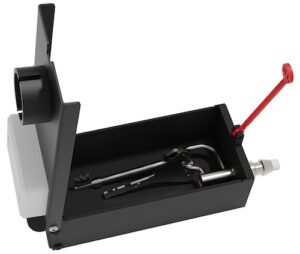 SAIK BOX IN BOX records all events related to lockers and containers.