SAIK
The most advanced cabinets for keys, guns and equipment
Safety and monitoring without additional handling
What is SAIK?
Automatic Key Identification System are cabinets used for safe keeping of keys and other objects. Only persons granted appropriate rights by the system administrator have access to them. The administrator is equipped with systems monitoring the device's operation and registering all events. Such a solution definitely increases the security level even in rooms which are not covered by the supervision.
SAIK
AUTOMATIC KEY IDENTIFICATION SYSTEM
Innovative cabinets for keys and other items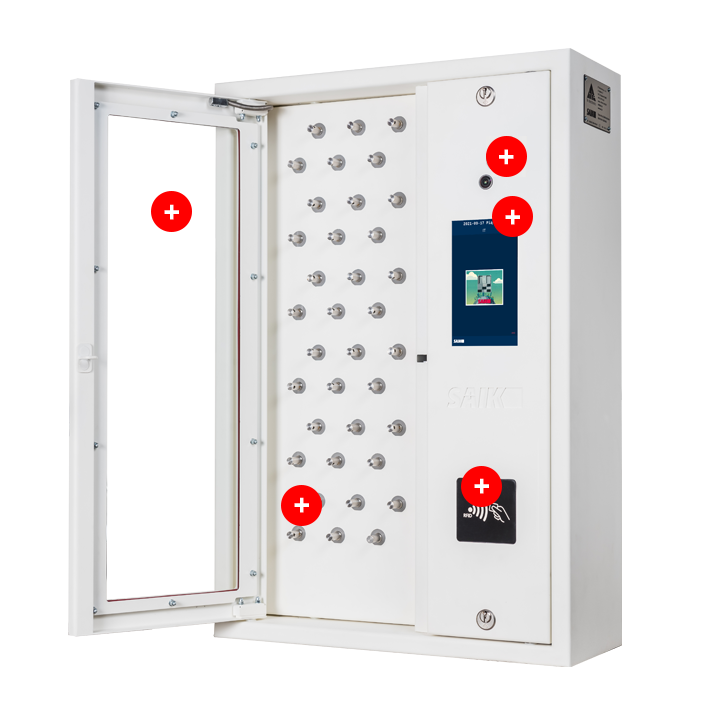 PROXIMITY OR BIOMETRIC CARD READER

Any proximity or biometric card reader can be used. If the organization already has a card system, a reader supporting them will be installed in the cabinets.
DISPLAY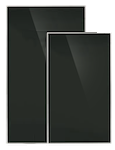 Users appreciate working with SAIK cabinets due to the shortening of the key collection time and always up-to-date information on where a given key is located and who collected it. The comfort of work is ensured by a large and resistant 7 or 10 inch touch screen.
KEYCHAIN LOCKING SLOT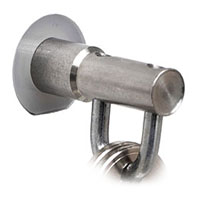 The devices allow access to the stored keys and items only to persons to whom the system administrator has granted appropriate permissions. Other keys and lockers are locked and an attempt to retrieve them will trigger an alarm and be stored in the system.
P2 CLASS SAFETY GLASS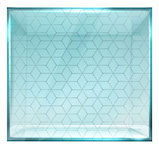 Each device can be made in accordance with the requirements of the RC2 class, ensuring increased resistance to burglary. Class guaranteed by the Institute of Precision Mechanics in Warsaw.
CAMERA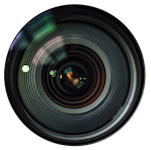 A camera showing the employee and events, integrated with the monitoring system
SERVICE KEY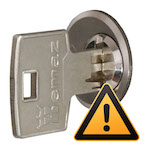 Access to keys in the event of a power failure, for example.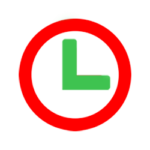 Convenience
Employees appreciate the reduced time needed to collected the key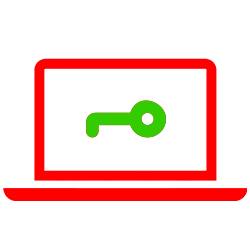 Control
The system owner decides who and when has access to the content, and can always check the collect history.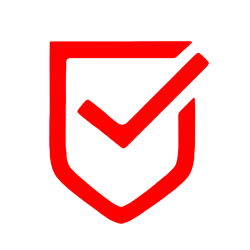 Security
Keys, weapons, items are stored in monitored cabinets with automatic information about unauthorized collected assets.
---

It is possible to adapt the cabinet to the requirements and needs of the organization.
Our cabinets give full possibility of modification when it comes to the size and quantity, type and size of deposited items.
Combining several types of lockers – thanks to this, one device can store company keys, keychains, access cards, important documents or other elements of employee equipment.




How to work?
Storage
The keys (or a set of keys) are permanently connected by means of a metal padlock with a key ring, which is locked in individual slots. Other items are stored in lockers built into the deposit box. An additional security is the door that can only be opened by an authorized person.
Safe collecting
The depository requires authorization based on proximity cards or a PIN number from people who want to retrieve keys or other stored items. Keys or lockers in which other items are stored are assigned to a given employee.
Supervision
The device registers and archives all events that occur in the system. Thanks to this solution, you can check at any time who and when collected the keys or other items and when they returned them. In emergency situations, the siren is activated.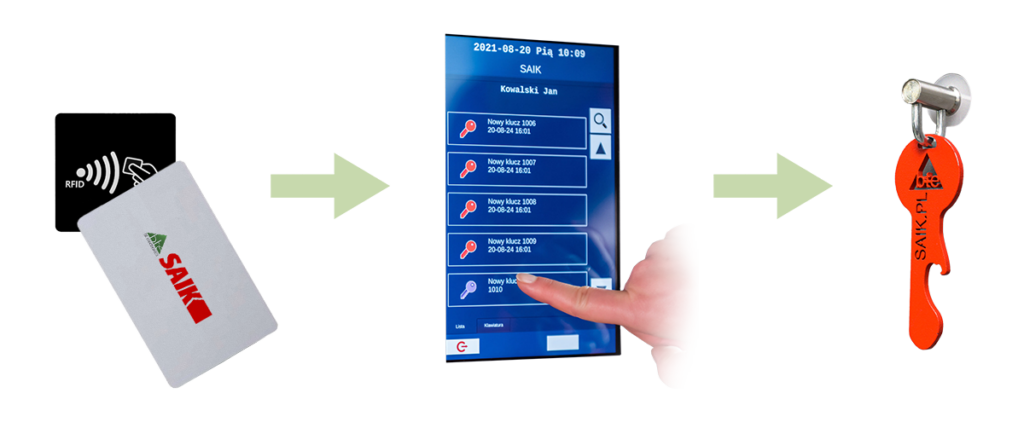 Benefits and applications
Self-service device
The depository operates 24 hours a day, 7 days a week without the need for supervision
Event logging
The depository logs all events. At any time, you can check the exact time of issuing e.g. a key and the name of the employee who collected it.
Depositors can be combined
The devices can be connected to each other via Ethernet. Depositors can cooperate with each other both in one building and on different continents.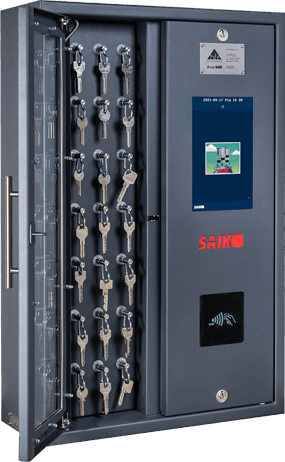 SAIKKey
Created specifically for the secure storage of individual keys or keychains.
Each key or set of keys is permanently connected with a metal padlock with an individual serial number.
A keychain made of stainless steel is attached to the padlock. The keyring locks into a single slot behind the door.
They are an additional barrier for unauthorized persons.
Extensive integration with other security systems.
Hourly report with employee details.
Possibility of expansion and connection with devices, e.g. with SAIKLock, SAIKKeyInBox, SAIKBoxInBox or SAIKBox.
2023 © All right reserved. BT ELECTRONICS sp. z o.o.