We always make sure that
SAIK devices WORK 100%!
SAIK depositories are not only the best devices, but also the best service. We want each SAIK depository, regardless of the year of manufacture, to operate efficiently and without problems for many years, much longer than all other security systems. Therefore, we support all our devices manufactured after 2012 to the full extent, and those manufactured earlier to the greatest possible extent, which is allowed by the availability of existing components. We ensure that spare parts for each new device will be available for at least 12 years from the moment of production.
From 2022, each device we deliver has lifetime remote support. This means that if a problem can be diagnosed and fixed by telephone on-line consultation with a possible tunnel connection to the depository – we will do it at no additional cost.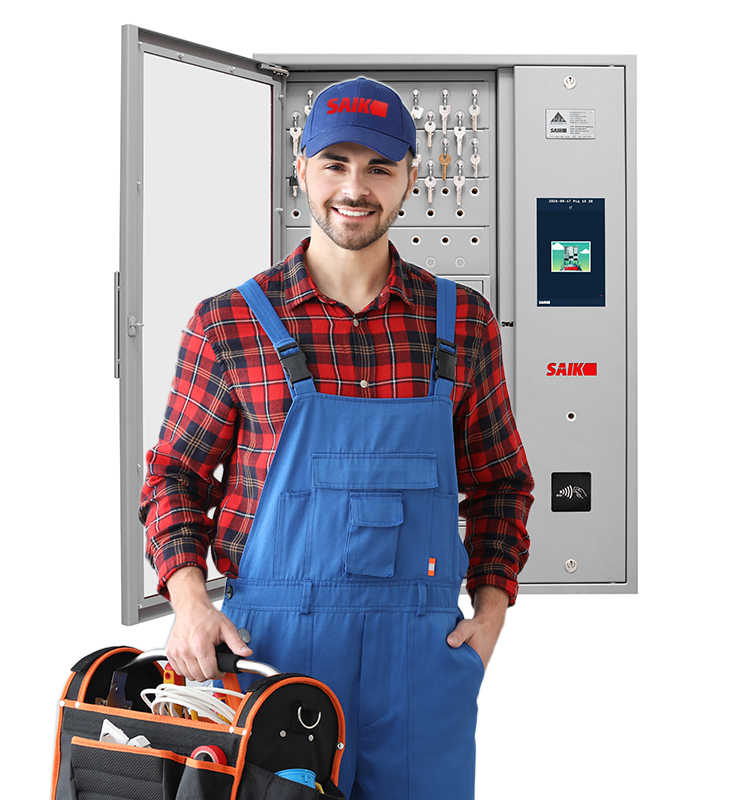 SUPPORT
For service requests and inspections around the clock, 7 days a week

Additionally possible telephone contact from Monday to Friday on working days
working time.: 8:00-16:00 (UTC+1)
tel: +48 607-460-289
SUPPORT AFTER WARRANTY
The extension of the warranty service contract ensures that the devices will always be in full working order. In order to know the conditions, please contact:
Bartosz Nienałtowski
tel:
+48 538 621 021


mail: support@saik.pl

We will prepare a full, non-binding offer within 24 hours.
2023 © All right reserved. BT ELECTRONICS sp. z o.o.